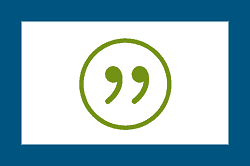 To the Participants of Texas CLASS:
I'd like to take a moment to recognize and celebrate the meaningful growth and success that Texas CLASS has seen over the past few years. I have been truly honored to serve on the Texas CLASS Board, first as a member and now as the Chairman, and I am pleased to see the program grow to its all-time high of over $7 billion in February of this year! It has always been my belief that Texas CLASS provides a valuable service to the many local governments in Texas; I believe that it is in large part thanks to the hard work and dedication of the Texas CLASS Relationship Team. We know that those of you dealing with public funds in positions ranging from treasurer to chief financial officer and beyond often have a broad range of responsibilities and roles. As such, Texas CLASS strives to provide a service that makes the task of safely and wisely investing your liquid funds much easier via a trusted source.
I've been a member of the Board for nearly ten years, and it has truly been my privilege to work with such a knowledgeable and committed group. Every meeting I learn something that provides additional value for my community, and I am proud to serve the Participants in the pool as well as to be a Participant myself. The Board made an outstanding decision in hiring Public Trust Advisors, LLC (Public Trust) to manage the Texas CLASS program. Their confidence in and leadership of the program has been instrumental in allowing the pool to grow exponentially. This relationship has served the Participants well, and Public Trust continues to provide ease of use as well as a strong team of investment professionals whose primary concern is always the safety of our public's funds. Their expertise in managing local government investment pools has also led to an increase in yield while growing participation.
While safety and liquidity are paramount, transparency is also critical to the success of the Texas CLASS program. Participants can take comfort in the transparency that Texas CLASS provides through monthly reporting, daily liquidity, and a client-focused approach. Both Texas CLASS and Texas CLASS Government only invest in securities in accordance with the Public Funds Investment Act of Texas. We are committed to serving our Participants and local communities throughout the state with the safety and transparency that they have come to expect. It has been my desire and the desire of the entire board to create a platform that places Texas first and protects government employees and quasi-government officials, all while ensuring the safety of our Texas tax payers.
Our Participants throughout Texas are and always have been our greatest resource. Should you have any questions about Texas CLASS or your account, I invite you to reach out directly to me or to any one of your local Texas representatives, Danny King, Karen Proctor, and Tony Sekaly.
Sincerely,

Steve Williams, Texas CLASS Chairman
Find out more about Texas CLASS and Texas CLASS Government by visiting our Portfolio Characteristics Page.  
---
All comments and discussions presented are purely based on opinion and assumptions, not fact. These assumptions may or may not be correct based on foreseen and unforeseen events. The information presented should not be used in making any investment decisions. This material is not a recommendation to buy, sell, implement, or change any securities or investment strategy, function, or process. Any financial and/or investment decision should be made only after considerable research, consideration, and involvement with an experienced professional engaged for the specific purpose. Past performance is not an indication of future performance. Any financial and/or investment decision may incur losses.